The National Basketball Association (NBA) and connections company Viasat have recently announced a partnership that plans to bring the best of the NBA to passengers onboard JetBlue and American Airlines flights.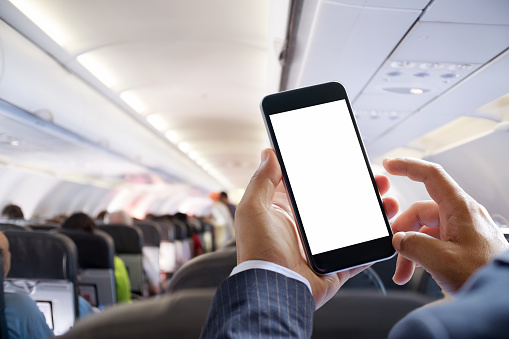 The best of the NBA for free
Whilst many airlines this year have implemented changes, such as the implementation of hands-free doors on ANA aircrafts, JetBlue and American Airlines have introduced something a little different. With just a few days to go until the NBA playoffs begin, Viasat and the NBA struck up a deal yesterday to provide a service to allow all basketball fans to keep up with games even when flying abroad. Using Viasat WIFI-equipped aircrafts, passengers travelling internationally will be able to access live games that would usually require an NBA League Pass premium subscription free of charge. Passengers will also have access to on demand replays.
Commenting on the new partnership, NBA Senior Vice President  Matt Brabants commented:
We are thrilled to provide fans around the world with the unique opportunity to experience the excitement of the NBA on their personal devices while in-flight at 35,000 feet.

"By leveraging Viasat's world-class satellite technology and global reach, we believe this partnership will transform the future of content consumption for airline passengers and allow us to engage millions of new and existing NBA fans in a whole new way."
International flights only
The NBA games will be available on all Viasat-equipped aircrafts, launching first with JetBlue and closely followed by American Airlines. However, games will only be available on international flights, meaning flights within the US, to Canada, or China, will be excluded. The NBA League Pass, which usually costs $29, will be available to passengers at no extra cost.
JetBlue is widely known for offering inflight WIFI at no extra cost to passengers, meaning passengers flying with the company will not be asked to part with any additional cost. Those flying with American Airlines will only need to purchase a connectivity pass, as the airline charges for its WIFI service.
Commenting on the initiative, Viasat Managing Director of Media & Mobile Applications, Dave Elliot stated:
"We're focused on evolving the way passengers enjoy in-flight internet by offering differentiated, premium over-the-top content and streaming experiences. We continue to explore and announce new partnerships, like the NBA.

"The trend to market content – and in this case, league assets – directly to customers is powerful, and offers more opportunity to drive customer acquisition through new business models that haven't been previously offered through packaged, linear TV viewing."
Although the service is launching with two US airlines for now, the deal with Viasat is expansive. As such, passengers can expect to see more NBA games available to stream on ore airlines in the coming months.
What do you think of this collaboration? Which other sports would you like access to watch inflight? Share your thoughts with us below!