As of yesterday, Airbus has announced the launch of a new mobile app, TripSet. The app is designed to provide travellers with essential information regarding travel and their bookings, as well as make it easier to manage ever-changing travel restrictions during the Coronavirus pandemic and beyond.
About the app
Many companies have looked for ways to make travel under current restrictions easier for passengers, with the implementation of apps such as VeriFLY. But as restrictions continue to change, alongside rescheduled or cancelled flights and testing requirements, travel and passenger confidence are at a low. Airbus' new app launch, as of yesterday, 26 March, hopes to change that, in providing an easy-to-use app that stores all necessary information regarding passengers' journeys.
The TripSet app is designed for use around the world, regardless of country or airline, in a bid to encourage global travel. The app will work by collating information from various sources regarding general restrictions, entry requirements and changes to schedules, so passengers can stay up to date on the latest rules. The app, compatible with iOS and Android systems, will also provide real-time information, ensuring all journeys run smoothly and passengers stay as informed as possible.
What else can the app do?
The app is based on Airbus' existing iflyA380 app, and will have two interfaces. The first can be accessed before purchasing a ticket. This section of the TripSet app will allow passengers to check which fights are available, to which destinations and will give out information about airports and airport specifics.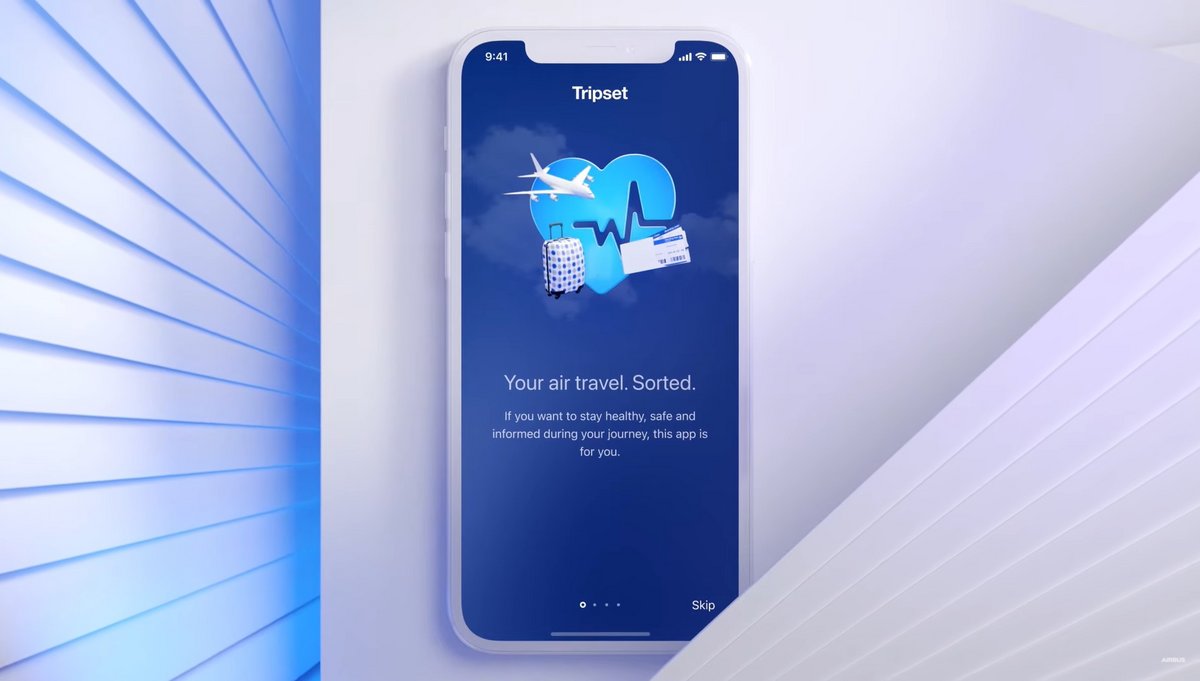 Once a ticket has been purchased, the app will provide information specific to the particular airline, airport, flight and destination. Such information will include informing passengers of which test they must take before travelling, what they need to do upon arrival, and will even state which aircraft passengers will travel on.
In a statement on Airbus' website, the company expressed its hopes that the app would provide passengers with the confidence to travel and feel safe in doing so. Airbus stated:
"Tripset is part of Airbus' continuing commitment, alongside airlines, industry partners, and regulatory agencies, to encourage the flying public to keep trust in air travel, supporting the safe and well-coordinated return to flight, which is essential for economic recovery from COVID-19."
Restoring passenger confidence
Last July, The International Air Transport Association (IATA) released a statement explaining how passenger confidence levels would be key in the recovery of the aviation industry. The IATA conducted a survey that concluded that people were very nervous and reluctant to make bookings due to the constantly-changing travel restrictions, and that they were afraid of making mistakes or misunderstanding information regarding testing and quarantine requirements.
A year on, the IATA has conducted another survey with similar results. Although passenger confidence in relation to travel is slowly returning, the reluctance to travel persists. Changes to restrictions continues to pose a major concern to travellers, whilst 84% of those surveyed stated they would be unwilling to book a ticket if a mandatory quarantine period upon arrival was essential. The same people also stated that they believed travel restrictions would persist and passengers would have to get accustomed to a new 'normal'.
With passengers lacking confidence, the TripSet app may be a vital feature in assisting travel to return to pre-pandemic levels.
Would you feel more confident travelling using an app like TripSet? Will you be downloading the app? Share your thoughts with us below!