The French government has put restrictions on all non-essential travel involving Non-EU countries amongst renewed Coronavirus concerns.
Travel prohibited
As of yesterday, 31st January, France has imposed restrictions on travel between France and Non-EU countries. The announcement came rather suddenly on Friday, 29th January by the French government via Prime Minister Jean Castex on Twitter.
Whilst non-essential travel is now prohibited, the Prime Minister stated that the government will make exceptions for "compelling reasons". But there is yet to be an elaboration on what qualifies as a compelling reason.
As for travel between France and neighbouring EU countries, travellers coming from the European Union must produce a negative PCR Coronavirus test. This, however, does not apply to cross-border workers.
Coronavirus Concerns
The restrictions come in light of growing concerns surrounding a spike in Coronavirus cases in France, and in an effort to avoid a national lockdown. Alongside these prohibitions on travel, the Prime Minister also introduced some additional preventative measures. These measures include the closure of non-food shopping centres and an increase in police checks to ensure curfew compliance.
France is not the first to consider and implement such travel restrictions and measures to alleviate the impact and spread of Coronavirus. Germany is in its second national lockdown and is reportedly considering imposing severe restrictions on international travel, similarly to France. Meanwhile, British Airways is trialling mobile health passports to aid in the resumption of normal, safe flying, for those eligible.
Air France responds
Flag carrier Air France was quick to respond to the new restrictions, updating its website with a clear explanation of the changes to travel. The airline also offered support to prospective travellers, reassuring them of "maximum flexibility" with regard to refunds and cancellations.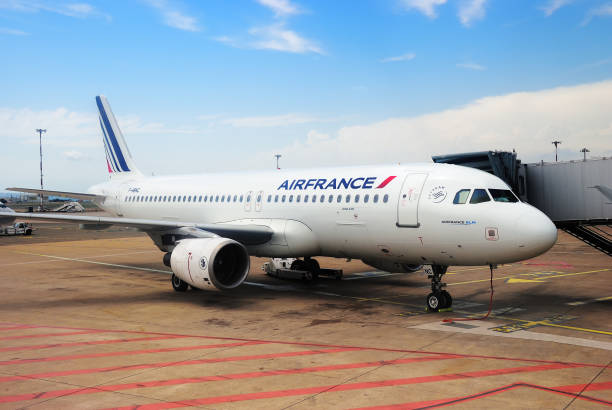 What do you think of France's decision to impose these restrictions? Do the new rules affect you? Share your thoughts with us below!