First came Covid19, then came Hunga-Tonga-Hunga-Ha'apai volcano. In the fallout of yesterday's violent volcanic eruption off the coast of Tonga's main island, major airlines have been forced to cancel and reschedule several flights in response to volcanic ash clouds and tsunami warnings.
Among the worst affected airlines is Fiji Airways, which has been forced to cancel or reschedule the majority of its regular scheduled services in the Pacific region. Only a handful of flights remain unaffected. In Australia, Virgin have also cancelled their services to Nadi, Fiji.
Fiji Airways Cancels Several International and Domestic Flights Over Safety Concerns
Several international and domestic flights have been cancelled or rescheduled by Fiji Airways today in response to yesterday's volcanic eruption in Tonga. The airline said in a statement today that flights will be rescheduled to operate once the authorities give the necessary approvals. Fiji states that the ash clouds caused by the Hunga Tonga-Hunga Ha'apai volcanic eruption are to blame for the cancellations. However, tsunami waves could also pose a risk in the next 24 hours, with most pacific island airports sitting at or marginally above sea level.
The airline state that customers should "check updates through the email or phone contact included in their booking or visit the Flight Status section on the Fiji Airways website and app". So far, disruptions are only affecting scheduled flights today (January 16th), and there has been no official confirmation on further delays going into tomorrow.
Fiji Airways rescheduled flights for January 16th
FJ935 – Nadi to Melbourne – new departure time 12:00 PM
FJ921 – Nadi to Brisbane – new departure time 12:00 PM
FJ911 – Nadi to Sydney – new departure time 12:00 PM
FJ915 – Nadi to Sydney – departure time advanced to 2:30 PM
Fiji Airways cancellations for January 16th
FJ910 – Sydney to Nadi
FJ920 – Brisbane to Nadi
FJ934 – Melbourne to Nadi
FJ931 – FJ930 – Nadi – Melbourne – Nadi
FJ820 – FJ821 – Nadi – Honolulu – Nadi
FJ810 – FJ811 – Nadi – Los Angeles – Nadi
Fiji Link (Domestic) cancellations for January 16th
FJ36 – Suva to Labasa
FJ35 – Labasa to Suva
FJ18 – Suva to Nadi
FJ25 – Nadi to Suva
FJ109 – Nadi to Savusavu
FJ110 – Savusavu to Nadi
Meanwhile, Virgin Australia has cancelled selected services to the pacific islands, including their Sydney to Nadi services, on January 16th. Virgin has not indicated that these disruptions will continue beyond today while advising all passengers to check here for updates on their flights status. Air New Zealand confirmed earlier today that their scheduled flight to Tonga on January 20th remains unaffected. Air NZ will provide updates nearer the time should there be any changes to the flight's status.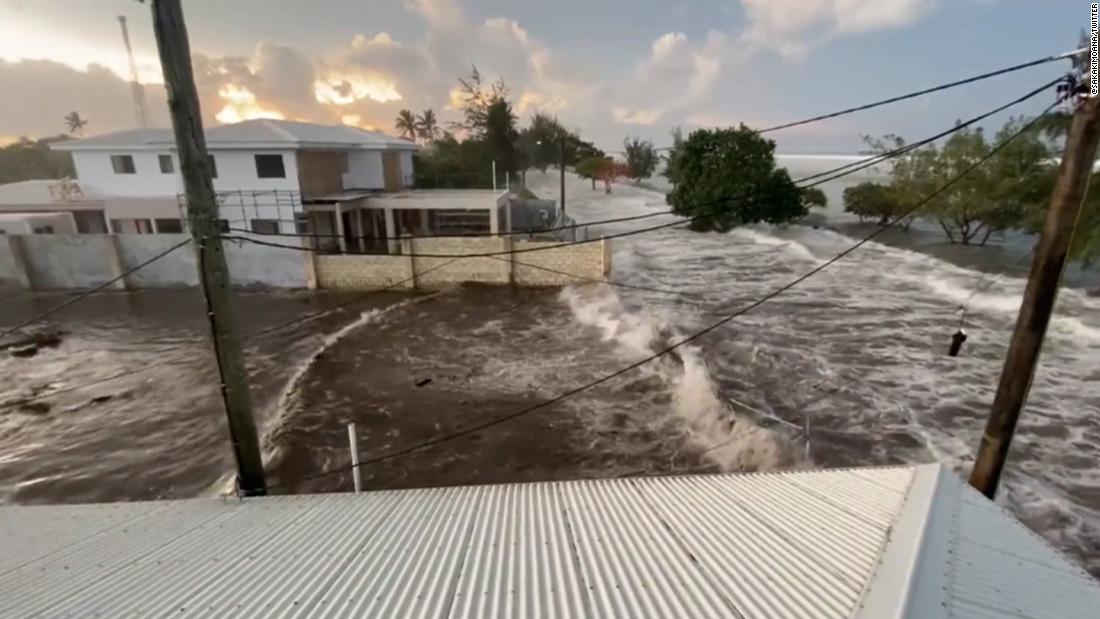 Hunga Tonga-Hunga Ha'apai volcano: 24-hours later
Just over 24 hours have passed since the most violent volcanic eruption ever captured on satellite set off a chain of worldwide events. The volcano's eruption was dramatic, sending plumes of smoke and ash thousands of feet into the atmosphere while generating a massive shockwave and sonic boom. The eruption could be heard as far away as New Zealand and Fiji, 2300km and 800km away, respectively. As tsunami waves crashed into the west coast of America 8000km away, atmospheric pressure spikes were recorded as far out as Alaska. Scientists have described the event as a "one in a thousand-year event".
Following the eruption, a tsunami warning was set in force for several countries around the south pacific. Soon, the west coast of America, Alaska, the east coast of South America and Hawaii were added to the tsunami advisory. Some pacific islands such as Vanuatu, Samoa, Fiji and Norfolk Island were advised to seek higher ground and stay away from the coast.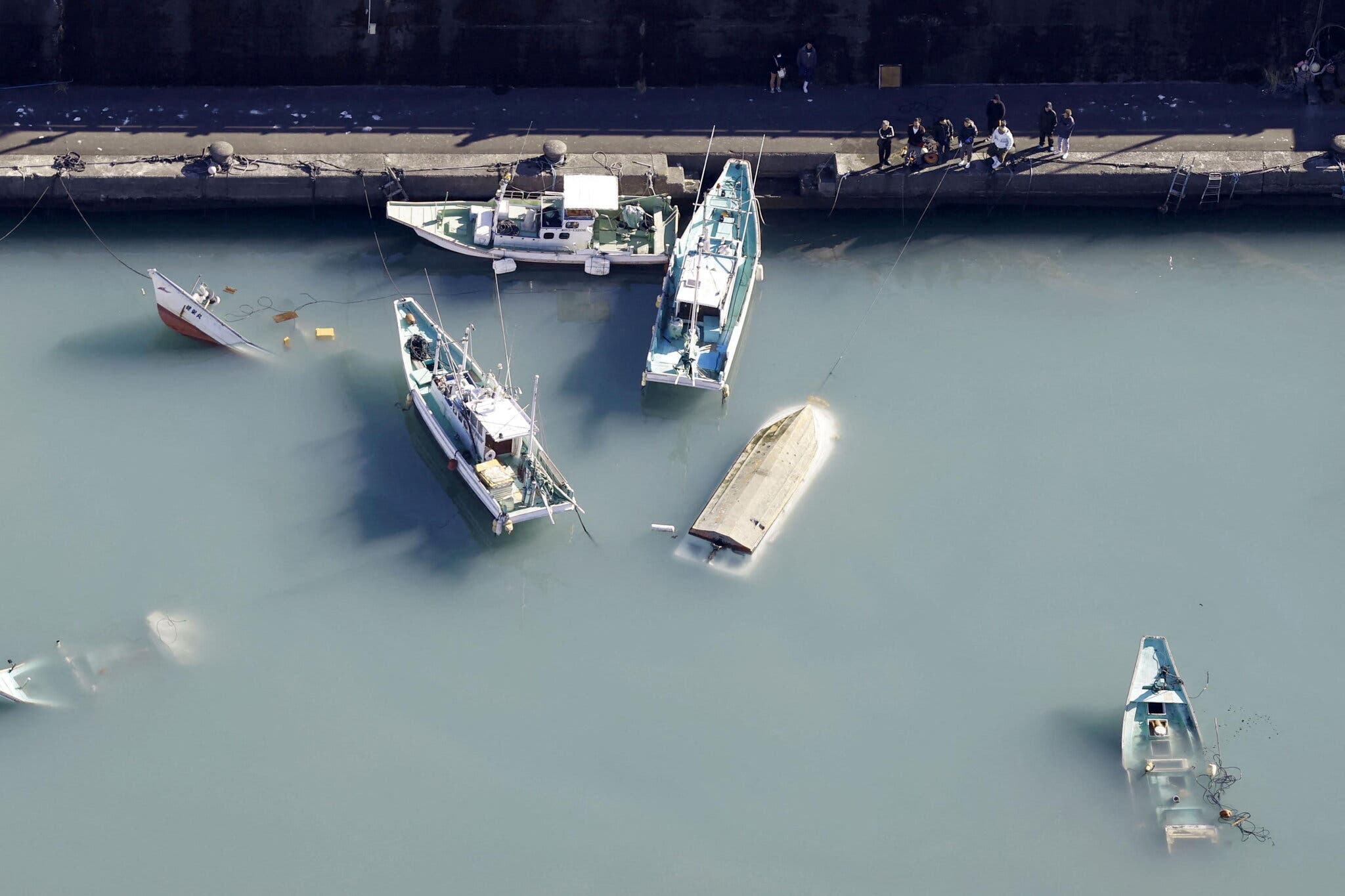 However, to the relief of many, the waves did not have a devastating impact on other countries and islands. Sadly, New Zealand's Prime Minister Jacinda Ardern confirmed that initial reports suggest significant tsunami damage has impacted Tonga's largest island, which saw a 1.2-metre wave 20 minutes after yesterday's eruption. Since then, consistent, large waves have battered the island causing significant infrastructural damage and widespread submersion.
The latest reports confirm that communications are still out throughout Tonga. Due to a lack of contact with people on the ground in Tonga, it's been incredibly difficult to assess the damage caused by the eruption and tsunami. Several tsunami warnings remain in place for countries bordering the pacific ocean. While the worst may be over from yesterday's blast, experts warn that they cannot rule out the possibility of larger eruptions in the coming days.
Japan and United States warn coastal residents to remain vigilant
After early estimates of waves up to 3 metres fell significantly short in Japan, local authorities advise locals to remain cautious going into tonight and tomorrow. Port San Luis, California, recorded the highest tsunami wave measured in the US at 4.3 feet. According to the US National Weather Service, two other locations in California, Arena Cove and Crescent City, recorded waves of 3.7 feet.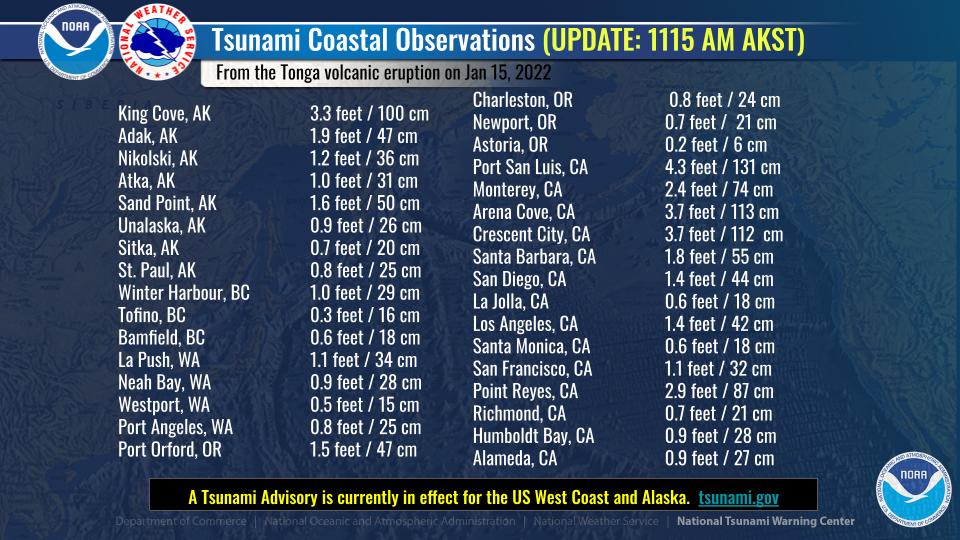 New Zealand's Prime Minister Jacinda Ardern expresses concern for Tonga
Jacinda Ardern, New Zealand PM, says Tonga's capital Nuku'alofa suffered "significant" damage in the wake of the tsunami that struck shortly after yesterday's volcanic eruption. However, no deaths or life-threatening injuries have been reported as of yet. With communications down across much of Tonga, it may still be a few days before we better understand the damage caused.
New Zealand and Australia are considering ways to assist Tonga through the natural disaster. Australia plans to send humanitarian support with a plane expected to reach Tongan air space by 9 AM Monday local time. Ardern said that New Zealand "have aircraft ready to deploy and are looking at the deployment of a Navy vessel should it be required". With flights looking unlikely to go ahead tonight, Ardern said they are taking steps "as we speak" to get a vessel departing for Tonga within the next eight hours.
"The tsunami has had a significant impact on the foreshore on the northern side of Nuku'alofa with boats and large boulders washed ashore," Ardern said to reporters.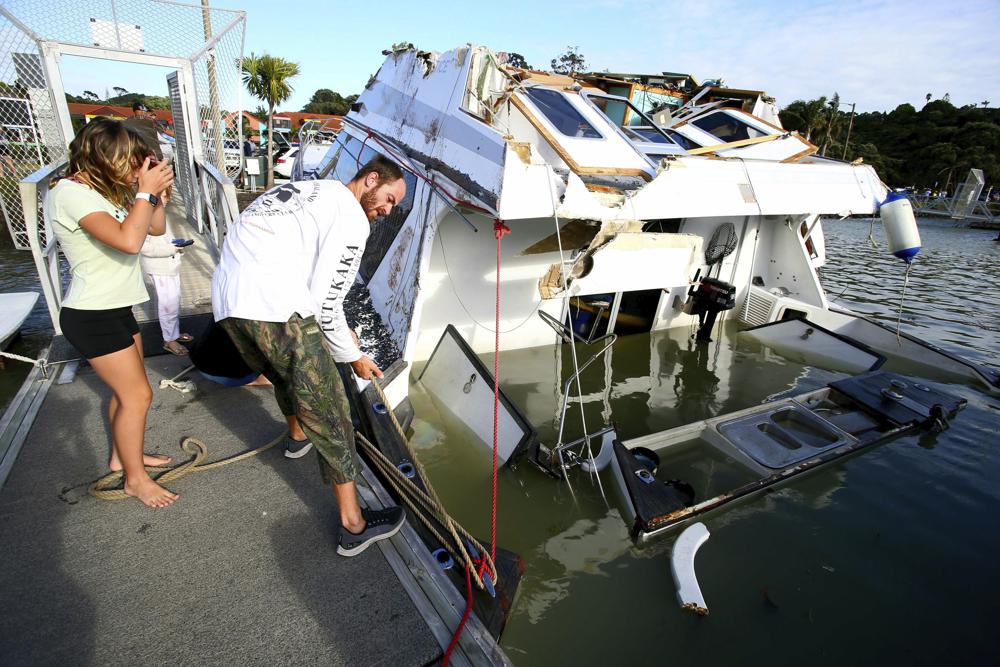 When will flights resume, and why can't planes fly through volcanic ash?
With airlines cancelling flights in and around the south pacific on Sunday, more disruptions can be expected. However, as the plumes of ash and smoke disperse into the atmosphere over the coming days, flights should be able to resume according to their schedule. Fiji Airways have not hinted towards more cancellations tomorrow but ask travellers to check their emails and texts for updates prior to scheduled flights.
As seen with recent major volcanic eruptions around the world, aviation takes a hit, and it often leads to numerous flights being grounded. However, the reasons for this are not always as clear cut as you would think. The general understanding is that volcanic ash gets into a plane's engine, and too much of it can clog the engines. However, that's not strictly how it works. The biggest danger of flying through an ash cloud is what the ash does to an engine's airflow. Volcanic ash is predominantly made up of silicates, and when melted after passing through a hot engine, it will cool and form a glassy coating in cooler parts of the engine. This disrupts airflow and can cause an engine to stall or fail altogether.
In addition to engine failure, ash clouds can affect many of the sensors on a plane. This could be anything from false altitude readings to faulty speed readings. While not an immediate danger to a flight, the sharp particles in volcanic ash clouds can also cause significant abrasions and damage to the plane's exterior.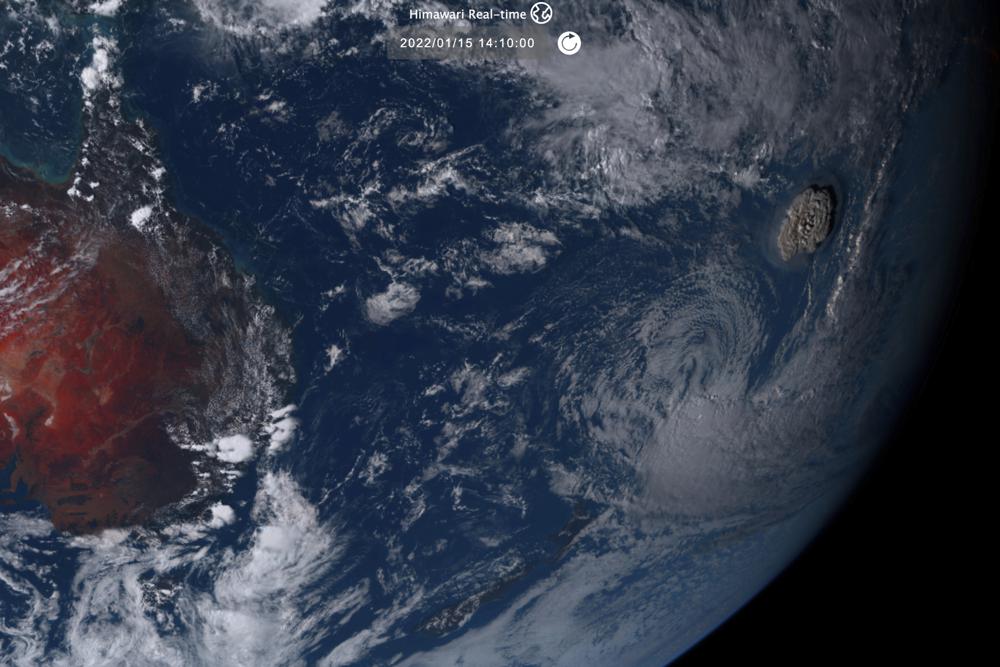 We will continue to bring you the latest in this developing story over the coming days. For up to date flight information, contact your airline directly. Our thoughts are with those affected.
For the latest aviation news, follow us on Twitter @thetravelradar