There are many unusual airports in the world, especially on sloping hills. RAF Spadeadam (EGOM) is one of the most unusual though. In this article you will learn everything you need to know about this interesting airport.
What is RAF Spadeadam?
RAF Spadeadam (pronounced as "Spade adam"), is a Royal Air Force station located in Cumbria, England. Since it has been taken over by the RAF in 1976, Spadeadam was converted into Europe's first Electronic Warfare Tactics Range.  However, due to the lack of space, there was no space to build an airport runway there. So, they decided to use one of the roads that lead to the station as their runway.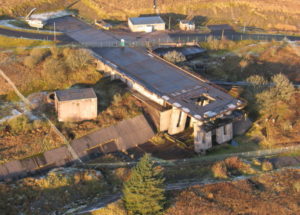 What planes can operate at RAF Spadeadam?
The "runway" length at Spadeadam is a mere 533 meters. Due to this, there is a limitation of aircraft that are permitted to land there. Most of the aircraft permitted to land at Spadeadam are STOL aircraft (Short Takeoff and Landing Performance), such as the F-15 fighter jet, which can take-off on a runway with a length of 500 meters.
Is RAF Spadeadam safe?
Yes, aircraft operations at Spadeadam are safe. This is due to the fact that Greymare Hill, the area surrounding RAF Spadeadam, has a low population density, so the roads leading to Spadeadam are rarely used. This means that airplanes can land and take-off without much risk to those on the ground.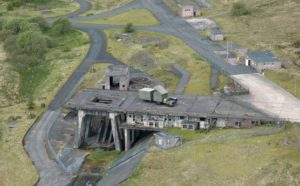 Can commercial planes operate at RAF Spadeadam?
It is possible for Spadeadam to serve as a commercial airport, however it would be very unsafe. First of all, the largest possible plane to land at Spadeadam is a DHC-6 Twin Otter, with a minimum safe runway length needed of 760 meters, but can be further reduced to 500 meters. Secondly, RAF Spadeadam has no airport utilities and nowhere to park a commercial airplane.
So, if you want to visit Spadeadam someday, you will have to fly to Carlisle Lake District Airport, which is 13km away from it.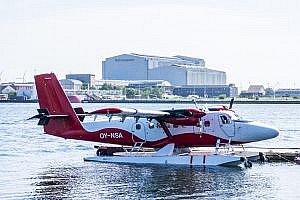 Do you want to visit RAF Spadeadam someday? Comment below!