Air India (AI), Tata Group-owned Full Service Carrier (FSC), has received its first Airbus A321neo. The Aircraft has registration VT-RTD, and RTD is chosen to give tribute to Ratan Tata.
The Aircraft made its first appearance last month in Hamburg. It conducted several test flights before departing from Hamburg to Delhi.
As reported by Aviation A2Z, this is the first time Air India has received the delivery of narrowbody aircraft from Airbus after its acquisition in Jan 2022 by Tata Group.
Also, the Indian publication site mentioned this is the first time in four years that Air India has taken delivery of a single-aisle plane. Subsequently, Air India received the last A321 type airliner early in 2010, almost 13 years ago.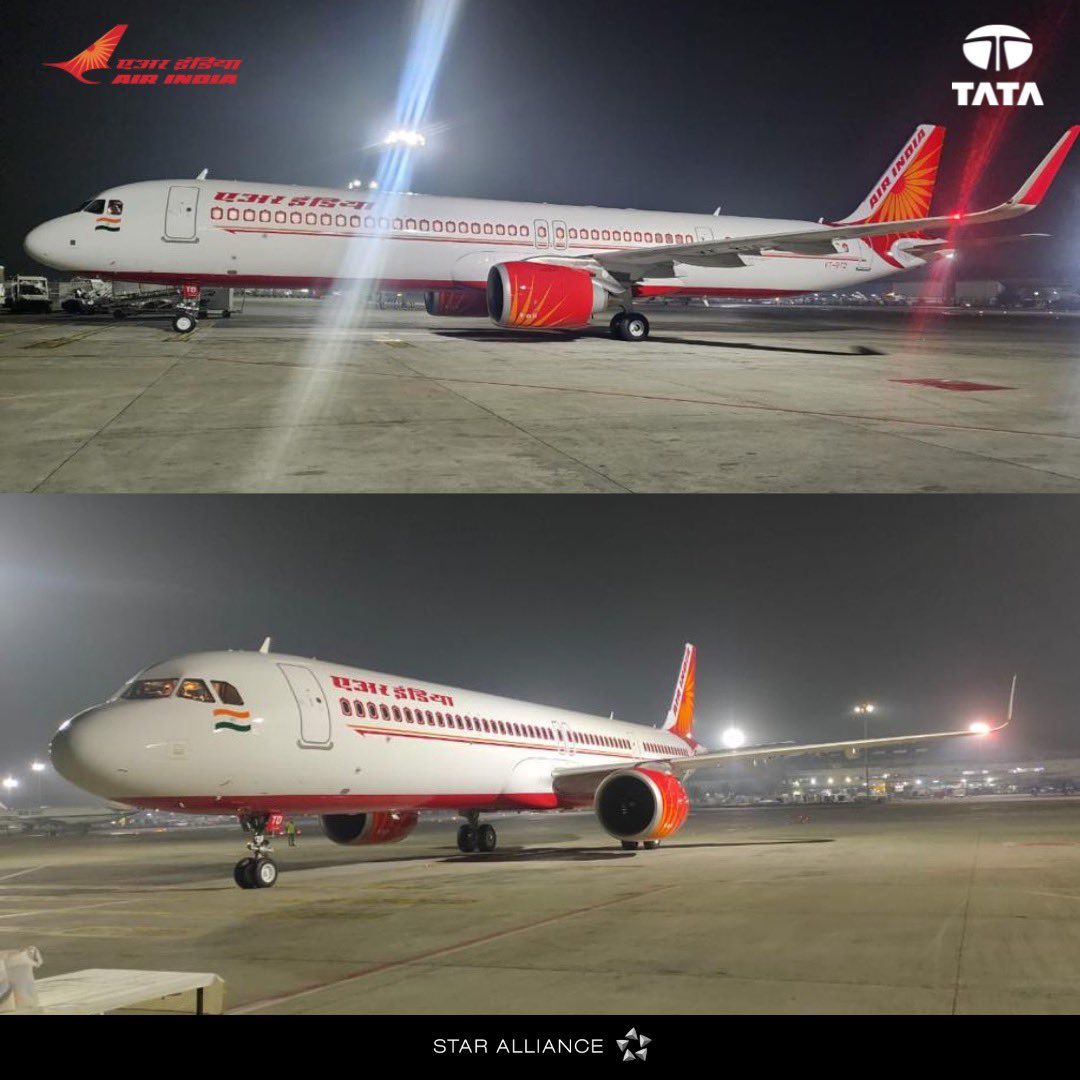 First Airbus A321neo
The oldest Indian airline received the delivery of the first A321neo today at 1:26 AM IST Midnight at Delhi International Airport (DEL). The Aircraft took off as AIC1111 from Hamburg Finkenwerder Airport (XFW) at 12:45 PM IST, as shown in FlightRadar24.
The Aircraft earlier was set to be delivered to a Russian carrier. However, amid Russia Ukraine Conflict and following the ban from European countries, the Aircraft was painted into Air India's colours.
The delivery is part of thirty-six Aircraft Air India has decided to lease. The leased order includes 21 Airbus A320 airliners, 4 A321neo (One it received today), 5 Ex Delta Air Lines Boeing 777-200LR, and 6 Boeing 777-300ERs, as remarked by Air India in its December 2022 press statement.
The 90-year-old carrier has placed a historic order for 470 aircraft. It includes both Narrow and widebody airliners from Airbus and Boeing.
Air India is in the stage of rapid expansion and, since its acquisition by Tata group, has gone into massive transformation. With its enormous widebody fleet also plans to expand further in US and European markets.
Today it has a fleet of 115 aircraft and flies to more than 100 destinations worldwide.
Do you think Air India will be the leading carrier in India in the coming decade? Let us know your thoughts in the comments below.