Today, the UK Defence Secretary- Gavin Williamson- confirmed that the F35b Lightning II VSTOL Multi-Role aircraft, would be arriving imminently on UK Soil amid near completion of tests on the aircraft. The announcement comes on the day marking the 75th anniversary of the 617 Dambuster Squadron, which, after nearly 70 years, has been stood back up as an operational squadron which will utilise the new F35 aircraft.
Four aircraft will make the voyage from the Edwards Air Force Base in the US to RAF Marham, which will be the FOB (Forward Operating Base) of the 617 F35 fleet. During the flight, each aircraft will make between 12-15 refuelling serials.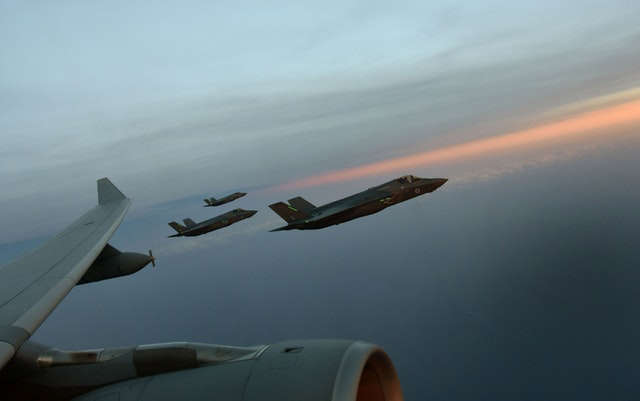 Currently, the UK has 48 F35 aircraft on order from Lockheed Martin, but have pledged to purchase 138 in total costing  £9.1 billion.
Britain currently has 15 of the short take-off and vertical landing variant of the jets in the United States being tested and used for training. Later this year F-35 flight trials will take place off the £3.1 billion aircraft carrier HMS Queen Elizabeth.