The Nigerian government has named Ethiopian Airlines as the technical partner and core investor for establishing its planned national carrier (the Nigeria Air) following bids from several prospective partners.
In a development announced on Thursday by the minister of aviation at a press conference in Abuja, the choice of Ethiopian Airlines puts an end to months of speculation.
According to reports in the media, a team from the Nigerian Federal Ministry of Aviation had traveled to Ethiopia to begin talks indicating that agreement was in the offing after the scheduled talks.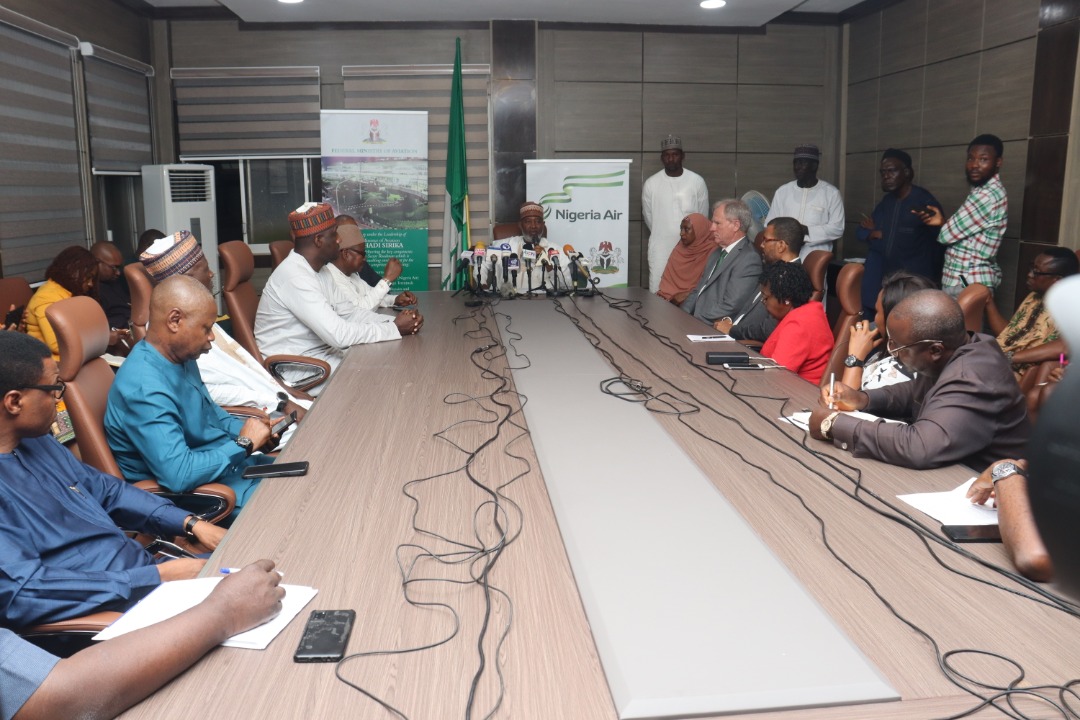 The Federal Minister of Aviation, Senator Hadi Sirika, told journalists in Abuja, the nation's capital, that talks were held and Ethiopian Airlines emerged as the preferred bidder among many other interested partners.
According to the minister, the consortium had been subjected to due diligence. The minister further stated that the national carrier will kick off with three wet-leased aircraft from East African Airlines but would expand the fleet to 30 in the coming months.
Press briefing by the Honourable Minister of Aviation, Senator Hadi Sirika
22nd September 2022

Status of the Nigeria Air and the PPP Bidding Process …read the detail here 👇https://t.co/YwpyNkezIU#AviationNG pic.twitter.com/Ff09n9MRQ3

— Federal Ministry of Aviation, Nigeria (@fmaviationng) September 24, 2022
Nigeria Air begins recruitment process 
In another development, Air Nigeria has started the recruitment of staff for its immediate take-off. The minister told pressmen that the airline would take off with 3 Boeing 737 – 800 configurations, which is best suited for the Nigerian market.
The minister also added that the national carrier would start with a shuttle service between Abuja, the nation's capital, and Lagos, the nation's commercial city.
Nigeria Air is recruiting 👇#AviationNG pic.twitter.com/qtgK5Uysxk

— Federal Ministry of Aviation, Nigeria (@fmaviationng) September 23, 2022