Missing your flight could be costly and is, by some distance, one of the biggest air travel irritants. Hence, learning how not to miss your flight will help to avoid any unwanted costs and irritation that may come with missing the final boarding call. 
If you are a regular user of commercial aviation, it can be easy to miss a flight for one or more reasons, which could be personal or due to circumstances beyond your control. 
There are several reasons people miss their flights, including long queues at the airport, strict security protocols, and traffic on the way there. 
A missed flight could cost you hundreds of dollars since you will have to pay rebooking fees, pay for meals, pay for a ride back home, and in some cases, hotel expenses. This is money that will be better left unspent! 
We have compiled a list of proactive steps air travellers can take to avoid missing a flight. 
Choose the date and time for your flight carefully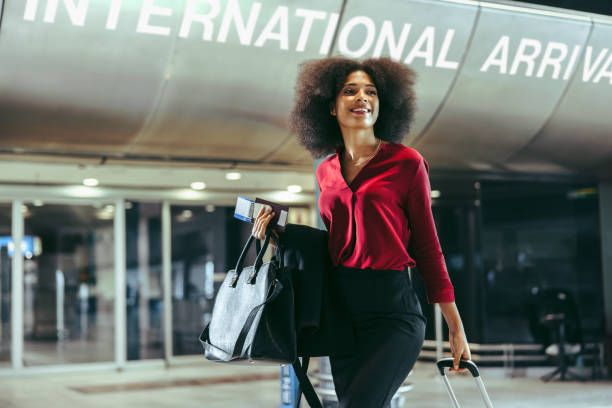 People miss flights for different reasons, and sometimes it could even be due to an emergency totally out of your control. However, experience has shown that the key reason people miss their flights is primarily due to date and time.
Each airport has its days and times of heavy and light traffic. When an airport experiences heavy traffic, there could be delays, leading to you missing your flight.
Hence, if you don't want to miss a flight, the first step is to schedule your flight on the days and hours that the airport has light traffic. 
For instance, there is a chance of delayed flights and missing connections if you travel on Friday, being the last day of the working week for business travellers and the perfect opportunity for an early weekend getaway for leisure. However, traveling on Saturday or the early hours of Friday is a safe bet for passengers, with recordings showing that these days actually have a lower turnout of travellers than what one may expect. Again, if you must travel during the week, Tuesdays and Wednesdays are also a quiet time to travel. 
Double-check your bag and use a backpack when possible
Checking your bags at the airport can result in waiting in lines. There is also the possibility that your luggage could mix up with other baggage and get lost. It is difficult to travel without your bag; hence, you would want to find it, which could lead to missing your flight.
If it is possible to fit all of your items in one bag, it is better to carry a backpack as this will help you bypass the long queue of people waiting to check their bags.
Airlines have different guidelines, however, the standard rule is to carry one carry-on bag. It is a common practice to check airline guidelines to ensure that you comply with their carry-on requirements.
Check-in online to avoid missing your flight
Online check-in relieves the stress of spending time in long queues at the airport. Anyone who is flying on an airline that offers online check-in is able to use this service, they will just need to check their bags in separately. However, it is only available to those who comply with airline carry-on requirements. If you check in online, all you have to do next is proceed straight to the boarding gate with a printout of your boarding pass. However, the airline considers you on the plane when you check in online and will not account for you if you miss the flight.
Book a chauffeured car service
Listing the services of a chauffeured car service does a world of good for air travellers. You don't want to be grappling with a flat tire, missing car keys, waiting for a taxi, or riding to the train section when in haste. A chauffeured car service saves you from all of these pitfalls.
Inform the airline if you are late and about to miss your flight
When you are late to the airport, you must quickly find an airline representative and tell them that you are running late for your flight. 
They could help you get to the front of the waiting line for security checks so you can get to the boarding gate as soon as possible.
Alternatively, you can call the airline on your way to the airport or look for the priority check-in lines. Call your travel insurance if you can't make the flight to find out what you can claim and how. Importantly, try not to be late next time.
There will always be delays beyond your control that could result in missing your flight. While that is always in the mix. Some measures could be taken to reach the airport on time and board an airplane without setbacks. In this article, we have listed five steps you can take to minimize delays at the airport and the propensity of missing a flight. These steps will show you how not to miss your flight.