Emirates announced today that it has partnered with the International Air Transport Association (IATA), to become one of the first airlines in the world to trial IATA Travel Pass. This digital platform allows passengers to manage their travel in line with governments COVID-19 requirements.
A Global Aviation Hub Popular with Visitors
As a key player in the aviation industry, Emirates Airlines is a natural choice to trial the new IATA Travel Pass. Emirates Airlines is the largest airline in the United Arab Emirates. Operating out of its global hub in Dubai with modern, comfortable aircraft, a culturally diverse workforce, and award-winning service. Emirates has a good reputation and ranks among the world's safest airlines.
Dubai continues to be one of the most popular travel destinations visited during the pandemic. It offers visitors the right balance of COVID-19 safety restrictions and holiday escapism. In line with UAE requirements, all visitors must provide a negative COVID-19 test. With commercial flights still flying, people can book flights at short notice for reasonable rates. Safety measures and the ease of travel to Dubai is a big driver for tourists.
Dubai Tourism has championed the return of visitors with its global marketing campaign. Travel and tourism contribute more than 11% to Dubai's GDP. The 'Visit Dubai' campaign which started in July, has lured many younger travellers. Its luxury resorts and attractions have been a key part of bringing back visitors.
An Innovative Solution for Aviation Recovery
The IATA Travel Pass is designed to promote safety and boost confidence in travel. Its collaboration with key airlines will enable industry recovery. The pass allows passengers to create a 'digital passport' to check their pre-travel test or vaccination meets the requirements of the destination. They will also be able to share test and vaccination certificates with authorities and airlines to facilitate travel. Passengers can manage all travel documentation digitally and seamlessly throughout the travel experience.
The IATA Travel Pass app enables passengers to find accurate information on travel and entry requirements for all destinations regardless of where they are travelling from. It will also list testing and eventually vaccination centres.  These authorised labs and test centres will meet the standards for testing and vaccination requirements of their destination. They can securely send test results or vaccination certificates to passengers.
IATA will manage the global registry, allowing the secure flow of information between all stakeholders to provide a seamless passenger experience.
Nick Careen, IATA Senior Vice President for Airport, Passenger, Cargo and Security said:
"We're proud to work with Emirates to make IATA Travel Pass available in the Middle East region. With its global customer base and network traffic, Emirates as a partner will also bring invaluable input and feedback to improve the Travel Pass programme. This is the first step in making international travel during the pandemic as convenient as possible giving people the confidence that they are meeting all COVID-19 entry requirements by governments. As borders re-open, IATA Travel Pass will be further enhanced with more capabilities to meet all governments testing or vaccination verification requirements and Emirates customers will be among the first to have these services."
A Safe and Seamless Journey for Passengers
Emirates has been committed to passenger safety throughout the pandemic. Its focus is on offering a seamless customer experience at all touchpoints. In response to COVID-19, it has introduced a smart contactless journey with an integrated biometric path. Services including self-check-in and bag drop kiosks at Dubai International airport are also in place.
Prior to a full roll-out of the app, phase 1 will begin in Dubai in April. Through the app, Emirates customers travelling from Dubai can share their COVID-19 test status directly with the airline before reaching the airport. This information auto-populates on the check-in system.
Adel Al Redha, Emirates' Chief Operating Officer said:
"While international travel remains as safe as ever, there are new protocols and travel requirements with the current global pandemic. We have worked with IATA on this innovative solution to simplify and digitally transmit the information that is required by countries and governments into our airline systems, in a secure and efficient manner. We are proud to be one of the first airlines in the world to pilot this initiative, which will provide an enhanced customer experience and conveniently facilitate our customers' travel needs."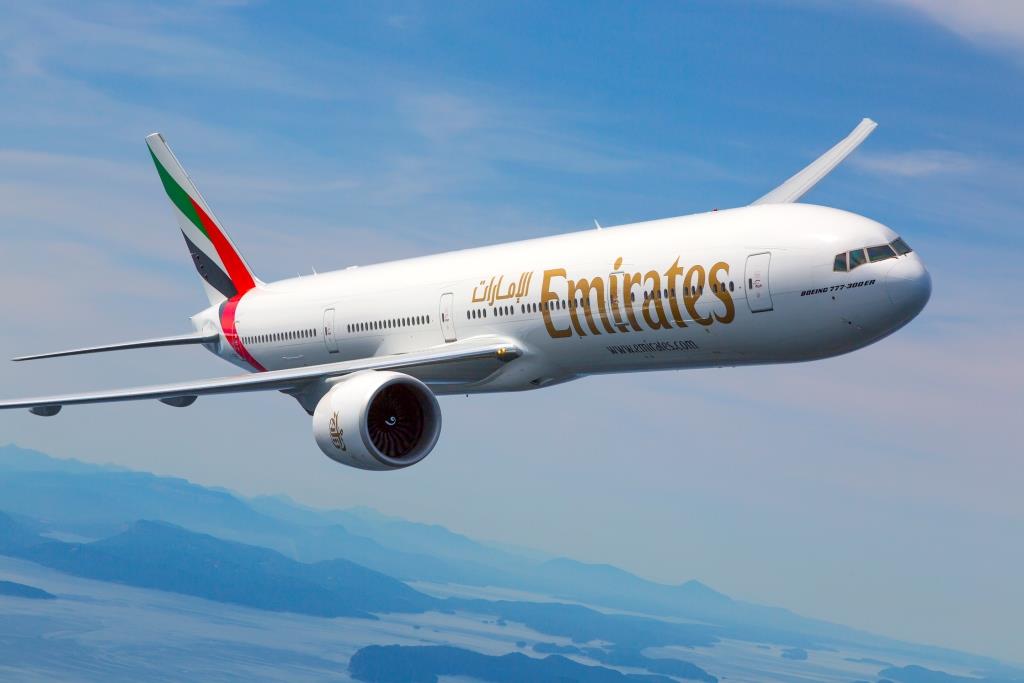 What are your thoughts on the IATA Travel Pass? Will it give you the confidence to travel? Let us know in the comments below